Birthdays are memorable occasions to celebrate with our loved ones. Hence, we should celebrate this occasion in a unique way to cherish all our happiness. And when you get a special gift from someone they love, this occasion becomes more remarkable for the birthday person. So, let's find out what could be the perfect birthday present for the person born in August. It would probably be the August birth flower- Gladiolus and the poppy.
Yes, it's genuinely lucky for the person born in August. They are blessed with the two most graceful flowers associated with their birth month. Those are also significant and unique. So, if there is someone from your friends or family who has their birthday in August, make sure you buy these two beautiful flowers to shower your love and kindness. Here is the complete information about these flower types.
Say Happy Birthday With Flowers
Send Happy Birthday Flower to a very special person from SnapBlooms. Hurry up for FREE same-day birthday delivery.
The Gladiolus – Meaning & Symbolism
The sophisticated and lively flower Gladiolus is the main and official flower of August's birth month, which in turn represents integrity, strength, power, and passion. The Latin name of the flower is Gladiolus that also refers to the word sword-swinging gladiators of ancient Rome.
In the 1820s, gardeners cultivated these flowers and built multiple hybrid varieties. After that, it lately became trendy, and florists suggested giving this flower bouquet as a gift. Most people give Gladiolus flower bouquets for the 40th anniversary.
Representation of Gladiolus by Colors:
Gladiolus symbolizes memories, fondness, love, power, and integrity in August's birth flower. This flower comes in various colors, and the meaning of these colors depends on the different colors
Reddish Gladiolus Flower:
The red Gladiolus flower also stands for love, romanticism, and compassion. Especially if you want to take a step forward in your relationship with your partner, give them a beautiful Gladiolus flower bouquet as their birthday gift.
The meaning of admiration and love associated with this flower will perfectly remind your partner of your love for them.
Pink Gladiolus Flower:
Just Like red Gladiolus, pink flowers also stand for love and admiration. Also, symbolize generosity and infatuation. You can give the pink Gladiolus flower to someone you deeply care about as a good friend.
Yellow Gladiolus Flower:
As we all know that yellow flowers stand for friendship. So, this would be a perfect birthday gift for your friends. This flower symbolizes positive energy, enthusiasm, and brightness.
Magenta Gladiolus Flower:
Magenta flowers look unique, bright, and incredibly fresh. Therefore, the beautiful magenta Gladiolus stands for true beauty, royalty, and good fortune. Wish your colleagues or close friends send them Magenta Gladiolus to convey all the love and care you have for them.
Personality Traits: Gladiolus
We have learned that the Gladiolus flower symbolizes respect and strength. Let's see what this flower means according to the personality of someone born in August.
Uniqueness
Strength
Powerful
Integral in thoughts
Intelligent and genius
The Poppy – Meaning & Symbolism
Now let's have a look at the second August birth flower called Poppy. This flower has a mesmerizing appearance, and it is quite large in shape. The flower appears in vibrant shades that first originated in Asia and Europe. People love to give Red Poppy to their loved ones among all the colors due to its symbolic importance. The flower is used to remember all the fallen soldiers and the Opium Poppy, representing peace, calm, sleep, death in legends. According to the Victorian language, the Poppy flower usually stands for eternal sleep and imaginative creation. These flowers also belong to the genus from the Latin word pappa, which refers to the plant's milky latex.
Send Beautiful Flower
Send Flower for all occasion in USA from SnapBlooms. Hurry up for FREE same-day birthday delivery.
As explained earlier, red poppy flowers represent remembrance during wartime in the past. So, in the ancient era, People from Greeks and Romans used to give condolences with poppies to the late ones and pray for them.
Poppy Flowers come in numerous different colors too.
Red poppies: Represent remembrance and happiness
Yellow poppies: Sign of brightness and prosperity
Purple poppies: Symbolize warmth and enchantment
White poppies: Stand for consolation (usually for funerals)
July Zodiac Horoscope
The two Zodiac signs that fall in August are Leo and Virgo.
The Horoscope For August Is Leo (July 23rd-August 22nd)
Date duration: July 23rd to August 22nd
Element: Fire
Symbol: Lion
Ruling Planet: Sun
Personality traits: Compassionate, Driven, Determined, Givers, Powerful
Strengths: Loyalty, Generosity, Leadership, Charm
Weaknesses: Conceited, Fixated, Self-centered, Arrogance
Those who have their birthday in this Zodiac sign, born with a leadership nature. They are team builders who can neatly organize things. They are kind-hearted and live like a king of the jungle, and their nature attracts people. Their charm is irresistible, and they get attention wherever they go. Leo has good humor, which helps them connect with people. Leo, born under this sun sign, is a great problem-solver. Even in a tight situation, they will
always figure out a way through them. They are true daredevils, never fear any complex challenges. Leos keep searching for the meaning to their lives. Leo knows about his needs, and their passionate and determined nature helps them to achieve anything in life.
When they fall in love, this Zodiac sign is generous and shows loyalty. Leos are fun to be with and always treat their partners with respect and care. They expect a partner who can easily share their opinions. If not, then it is hard to keep up with their personality. Leo men and women will share an exciting sex life, for it will be coupled with fun and high energy levels. A Leo would make a successful relationship with someone who has extreme awareness and maturity.
The horoscope for August is Virgo(August 23rd – September 22nd)
Date range: August 23rd to September 22nd
Element: Earth
Symbol: Maiden
Ruling Planet: Mercury
Personality traits: Perfectionist, Hardworking, Realist, caring
Strengths: Methodical, Compassionate, Detailed, Communicative
Weaknesses: Critical, Judgemental, Workaholic, Skeptical
The people who are born under the zodiac Virgo are born perfectionists. They are pretty well-organized and firm in their decisions once they have made it. They have well-thought-of goals and ambitions and will never appreciate something that fails to be in order. They are good at organizing and managing any task assigned to them with perfection. Otherwise, you would find them extraordinarily critical or judgemental of their lovers.
Designer's Choice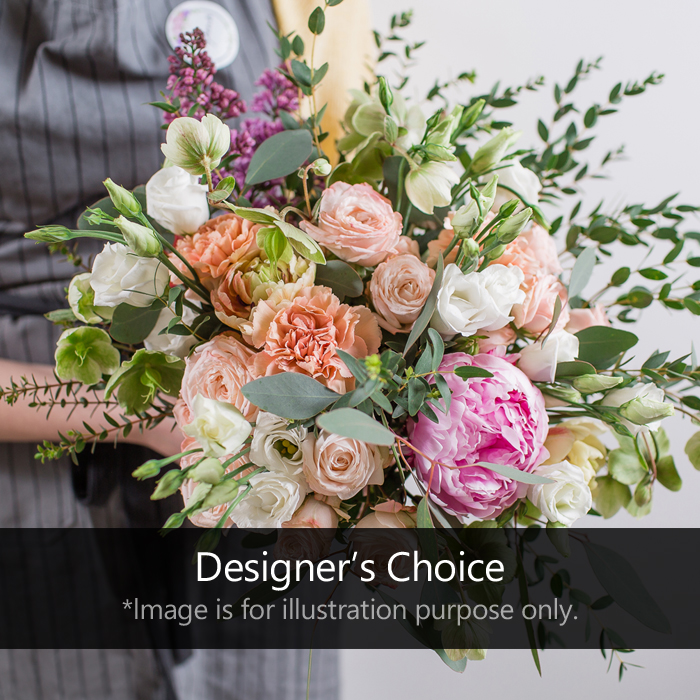 Anniversary Flowers
Seasonal Flowers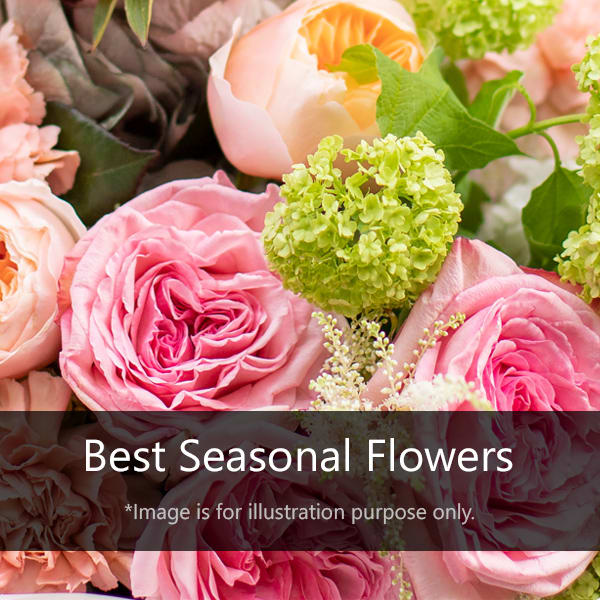 August- Birthstone
There are many birthstones of August, the eighth month of the year. What are the different August birthstones? We explore in this article all the August birthstones.
Peridot
Peridot was priorly called chrysolite. In the modern era, Peridot is the birthstone for the August people. The stone Peridot comes in transparent olive green color, sometimes yellow. It is believed that his August birthstone helps to reduce stress and protect him from negative energy.
Sardonyx
Sardonyx was a zodiac stone for Leo. It is believed in Britain and U.S.; Sardonyx is an alternate modern birthstone for August. Sardonyx is actually counted as one of the traditional birthstones of August. And in the old polis and Arabic calendar, it is written as the ancient August stone.
Carnelian Stone
In the old Roman and Italian calendar Carnelian is one of the traditional birthstones for August. In these ancient, Carnelian was written as the Zodiac stone for both Zodiac signs Virgo and Leo, the two zodiac signs falling partially in August month. This August gemstone symbolizes passion and desire.
Ruby
The stone is worldwide known as one of the most admirable gemstones, thanks to its aesthetic appeal, graceful shape, and imported color. Therefore, it is not surprising that rubies command the highest value for any colored birthstone. Before gemological instrumentation accurately identified gemstones possible, spinel and rhodolite garnets, both of which also exhibit reddish hues, were mistaken for rubies.
Sapphire
In the old Hindu, sapphire was the August birthstone, also known as the Ayurvedic calendar. This August gemstone is a corundum occurring in various colors except red, which would be called ruby, but is most famous for its deep blue crystals color design. Blue sapphire is mainly associated with the zodiac stone Virgo, which falls partially in August. The August stone symbolizes inner peace and counteracts depression.
Diamond
In the old Tibetan, Diamond is the birthstone. This August birthstone is most famous for its bright white crystals, though the gemstone occurs in a great variety of colors.
August Birth Flower FAQ's:
What is my birth flower of August?
Poppy and Gladiolus are the natural birth flowers of August. They symbolize love, friendship, and loyalty.
What is the birth flower for August 1st?
Poppy and Gladiolus are known as August birth flowers. They bloom on the arrival of the spring season, marking the beginning of happy, longer days. It is a fantastic way to show affection towards someone you love.
What is August Virgos birth flower?
The bright and cheerful shades of Gladiolus match the nature of a virgo person, i.e., happy, graceful, easy-going, and organized beings.
What is August Leo's birth flower?
For Leo, the birth month is August, and the birth flower is Poppy.