December flower of the month is Narcissus, one of the most enchanting flowers in December, looks right out from a magic land!
These beautiful heavenly white blooms have been popular since 300BC for creating ornamental gardens. Though most Narcissus flowers are in yellow and white, you can also find an orange and pink variety.
The name, Narcissus, has an interesting meaning. The name Narcissus meaning 'numbness' comes from the intoxicating fragrance that few of the Narcissus's species emit. A flower blooming in December, the bloom symbolizes rebirth and new beginnings.
Birthday Flower Arrangements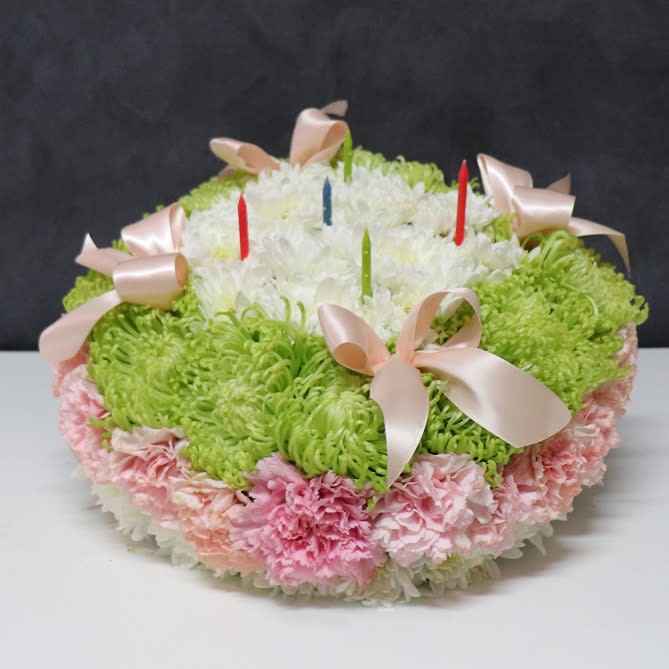 Designer's Choice Flowers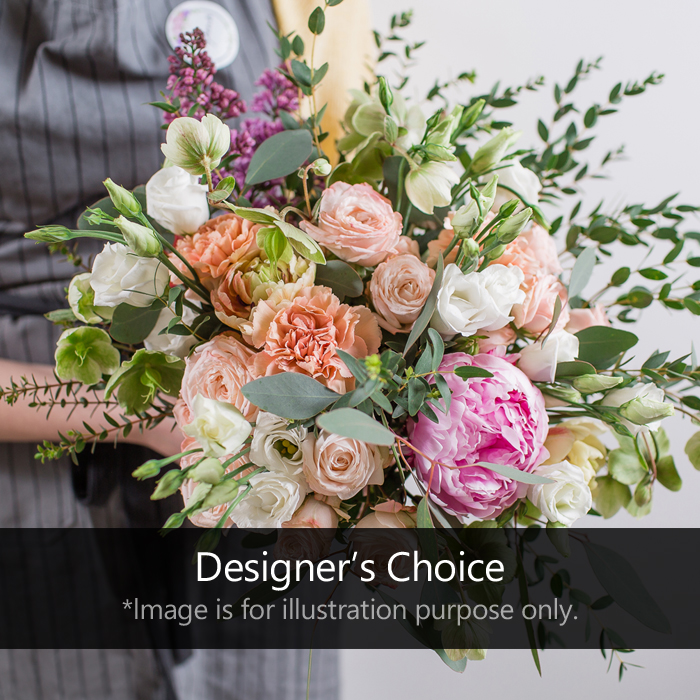 Fall Flower Arrangements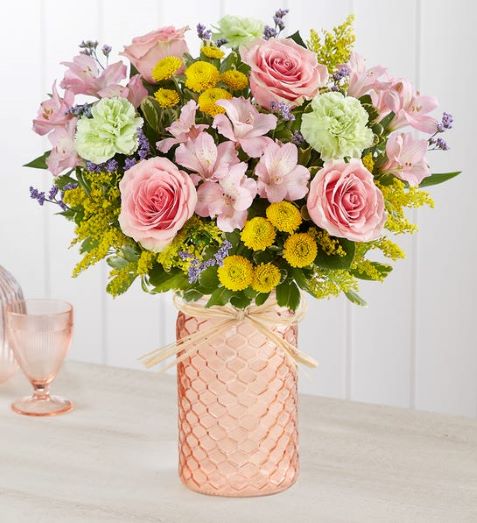 In this article, you will get to know everything about December birth flower, Narcissus. But before that, here's a list of birth month flowers that will help you select birthday flower deliveries for your loved ones.
Birth Month Flower Chart
Find out yours and match the symbolism to see if it resonates with you.
| | | | |
| --- | --- | --- | --- |
| Month | Flower | Colors available in | Meanings & Symbolisms |
| January | Carnation | Pink, Red, Yellow, White | Carnations symbolize love, healing, strength, fascination. |
| February | Iris | Purple, Lavender, Orange, Yellow and Pink | Irises symbolize loyalty and faithfulness. |
| March | Daffodils | White and yellow | Symbolizes hope and new beginnings |
| April | Daisy | White, Blue, Pink and Red | Symbolizes innocence and purity |
| May | Hawthorn & Lily of the Valley | Blue, white, purple | Symbolizes good luck, rebirth, humility, and purity |
| June | Rose | Yellow, Pink, Red, White | Symbolizes friendship, love, romance according to color variants |
| July | Water Lily | Pink, Blue, Red, White | Symbolizes purity, peace, and innocence |
| August | Poppy | White, purple, shades of red and pink | Symbolizes consolation, death, and remembrance |
| September | Aster | Purple and Lilac | Symbolizes love, faith and wisdom. |
| October | Marigold Cosmos | Pink, Orange, Red, Yellow, White, Maroon | Symbolizes passion, creativity, peace, and tranquility |
| November | Peony | Red, white, Pink, Coral, Yellow | Peony symbolizes friendship, abundance, and cheerfulness. |
| December | Narcissus | Yellow & White, Orange-pink | Narcissus symbolizes new beginnings, wealth and prosperity. |
All about Narcissus Flower – Its Origin, Growth, and Care
Narcissus flowers come from the amaryllis plant family. These trumpet-shaped blooms have been popular since ancient times. They are native to Southern Europe and Western Africa. You can find them blooming mainly in wooded areas and meadows.
However, the origin of the Narcissus is the Western Mediterranean. More specifically, it was the Iberian Peninsula that witnessed these enchanting December birthday flowers.
Grassy areas or meadows are the best for the Narcissus birth flower to grow. You can plant these heavenly blooms on flower beds after you purchase dry bulbs of the flower. The winter months are best for the Narcissus roots to develop and grow into hardier plants.
If you are looking forward to growing Narcissus, choose a grassy spot that gets partial or full sun rays. Plus, the flower blooms its best in well-drained soil.
Narcissus Meaning & Symbolisms
Narcissus has been a part of Greek mythology, Chinese folklore and is prominent in the British culture as well.
Among Christians, Narcissus holds religious significance. It is said to be the first bloom that comforted Jesus on The Last Supper night.
Narcissus symbolizes wealth and prosperity as well. The Welsh folklore says that the person who spots the first bloom of spring is blessed with prosperity and abundance.
In Chinese folklore, Narcissus is a symbol of good luck. According to Greek mythology, December flower of the month symbolize a new life, beginnings, and renewals.
Narcissus Colors & Their Meanings
Narcissus flowers are mostly white or yellow or a combination of both. These vibrant blooms have a meaning attached to their colors. Here's what they mean:
The white Narcissus is a symbol of purity, peace, spirituality, and innocence. The white blooms are often used at weddings and even at religious events.
The Narcissus birth flower in yellow symbolizes positivity, happiness, cheerfulness, and friendship. That's the reason why they are among the most popular online flowers gifted to friends and coworkers.
Narcissus Flowers Uses & Benefits
Not just beautiful, these pretty blooms are useful in several ways.
Narcissus has an intoxicating fragrance, strong enough to cause headaches if inhaled too much. Hence, these blooms are widely used for making perfumes.
If you research enough, you will find Narcissus used for medicinal benefits as well. The flower has therapeutic properties and has been used in traditional medicine since ancient times. Narcissus is often used as an emetic to induce vomiting. Plus, it is also used as a cathartic – and effective constipation treatment. Besides, the flower was widely used on the battlefield on wounded soldiers. Its healing properties have been popular among the British and Romans as well.
Gifting Narcissus Flowers
Narcissus flowers are full of positivity. A glance at them can fill you with happy vibes. Hence, they make excellent gifts to anyone you like. You can always send a bunch of Narcissus to your friends and dear ones to send good fortune their way.
Read more: The Art of Gifting Flowers
Here's a list of occasions where you can gift a bunch of Narcissus without a second thought.
Birthday Flowers
The December birth flower, Narcissus, is quite high in demand during the month. The birthday flower delivery services get hundreds of orders for Narcissus delivery. A popular choice for birthdays, Narcissus is the perfect gift for your friend who has an upcoming birthday in December.
Wedding Bouquet
Weddings are perfect for expressing joy, happiness, and positivity. A wedding bouquet of white and yellow Narcissus looks perfect and it symbolizes the new beginning.
Read more: Flowers for The Wedding Anniversary
Sympathy Flowers
You can carry white Narcissus as sympathy flowers. The white color of these blooms symbolizes purity and peace.
Congratulations Flowers
The vibrant yellow Narcissus is a symbol of happiness, prosperity, and positivity. The bright yellow blooms bring a smile instantly. Carry a bunch of these yellow Narcissus to congratulate a friend for a new job or a promotion. You can also gift it on baby showers to wish prosperity, abundance, and happiness.
The Narcissus birth flower is a symbol of happiness and peace. But there are a few cultures that believe these blooms to be a symbol of misfortune along with inspiration and clarity. So, make sure you know your receiver well.
Read more: How to Send Sympathy Flowers Online?
Things to Know About the December Birth Flower Narcissus
A single Narcissus is believed to be an omen of bad fortune. But despite this, Prince Charles of England receives a single daffodil every year as rent for the Island of Scilly.
Narcissus flowers are primarily gifted to celebrate tenth wedding anniversaries.
According to Greek Mythology, the flower Narcissus is named after the son of the nymph Leriope and Cephissus, God of the River. Narcissus was known for his beauty.
Narcissus is used in manufacturing perfumes and also for treating breast cancer.
Want Same-Day and Next-Day Delivery for Last-Minute Gifts?
Florist in Colton
If you're looking for an online florist in Colton, give SnapBlooms a try. We offer doorstep flower delivery services throughout the country including Colton and all other cities in California. We take care of all your floral needs and offer flowers for all occasions including birthdays, anniversaries, romantic dates, Mother's Day, Valentine's Day, and more. To avail a same day flower delivery service in Colton, contact us now!