Buying flowers during the floral holidays is a good idea for flower lovers. This is especially true if you prefer buying from online florists. Florist e-commerce sites offer great deals and discounts during the important holidays. Besides, online florists work extra hard to offer you faster and smoother holiday flower delivery during the peak seasons. So, if you know about these floral holidays, you'll be able to win some really profitable floral deals from them.
Monthly Floral Holidays Calendar
January Floral Holidays
New Year's Day: 1st January, 2022
New Year's Day is the time of celebration for everyone around the world. It is also the perfect time to send some 'Good Wishes' to your loved ones in forms of bright and vibrant flower bouquets. Sunflowers, lilies, and roses in yellow, orange, or other bright colors are a hit for this occasion.
New Year Flower
---
Valentine's Day Flowers
---
Women's Day Flowers
---
February Floral Holidays
Valentine's Day: 14th February, 2022
Arguably the most romantic day of the year, if you've got a spouse or significant other, you cannot help but buy a bunch of beautiful flowers to celebrate your love. Red roses are without a shadow of a doubt the most popular Valentine's Day flower, but you're free to go with your unique choices as well.
March Floral Holidays
International Women's Day: 8th March, 2022
Make the women in your life feel worthy and respected. Celebrating the International Women's Day, an important floral holiday in the yearly calendar, is incomplete without flowers. Pink flowers, especially, lily, carnation, and rose symbolize femininity. Hence, they are the top choices for this day.
Learn More about Flowers to Send On International Women's Day
St. Patrick's Day: 17th March, 2022
This Irish festival is held every year with great pomp and enthusiasm in our country, in memory of the death anniversary of St. Patrick. Along with shamrock and green clothes, exchanging flowers is also common during this festival. Green flowers such as bells of Ireland, shamrock, green carnation, cymbidium orchids, and green daisies are the most popular choices.
April Floral Holidays
Passover: 16th April-22nd April, 2022
Passover or Pesach is a major Jewish festival, although people from other communities too participate in it. It is celebrated in memory of the exodus of the Israelites from slavery in Egypt. This nine-day long festival is celebrated by following many traditions including special feasts and dinners, especially on the first day. Holiday floral arrangements are an important part of this celebration, and blooms like lily, rose, carnation, and daisy are included in it.
Easter: 17th April, 2022
Easter is one of the most important Christian festivals celebrating the resurrection of Jesus Christ. Not only Easter eggs, but flowers too are an important element in this festival. Easter lily, Easter cactus, Daffodils, Tulips, and Hydrangeas are especially included in Easter decoration and Easter gift flower arrangements.
Learn More About Flowers Should You Send for Easter Sunday
Admin Professionals Day: 27th April, 2022
Admin Professionals Day is part of the Admin professionals week which is celebrated in only a handful of countries in the world. This is not a formal holiday, however, on this day, we celebrate people who are in the administrative roles. Celebrations include exchanging gifts, having parties, dinners, and offering flower bouquets to make them feel special.
Mother's Day Flowers
---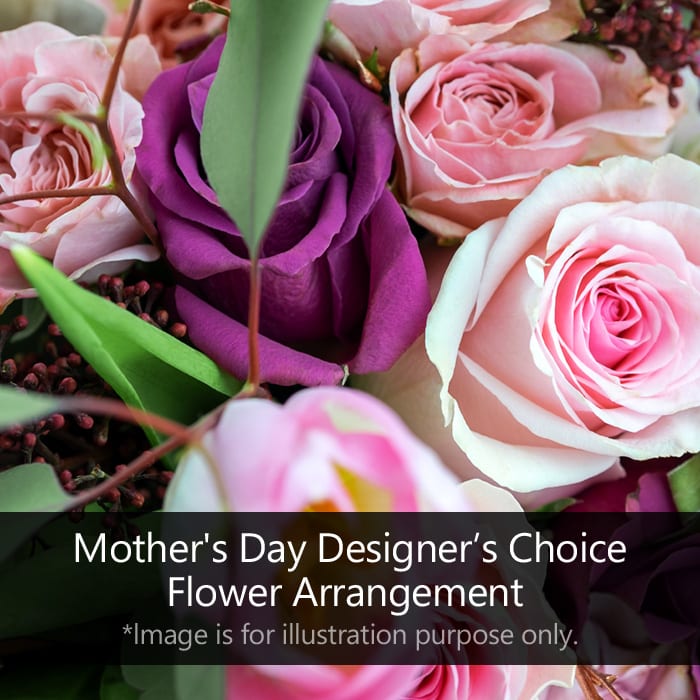 Easter Flowers
---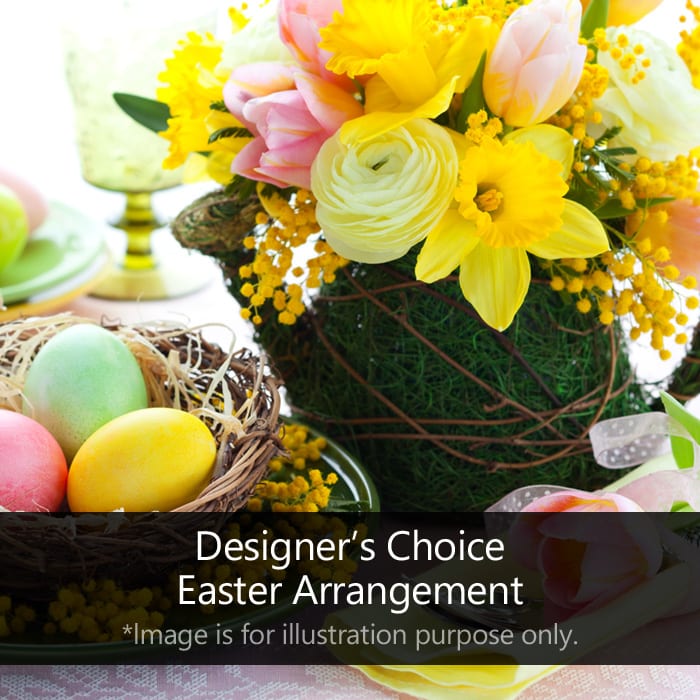 St. Patrick's Day Flowers
---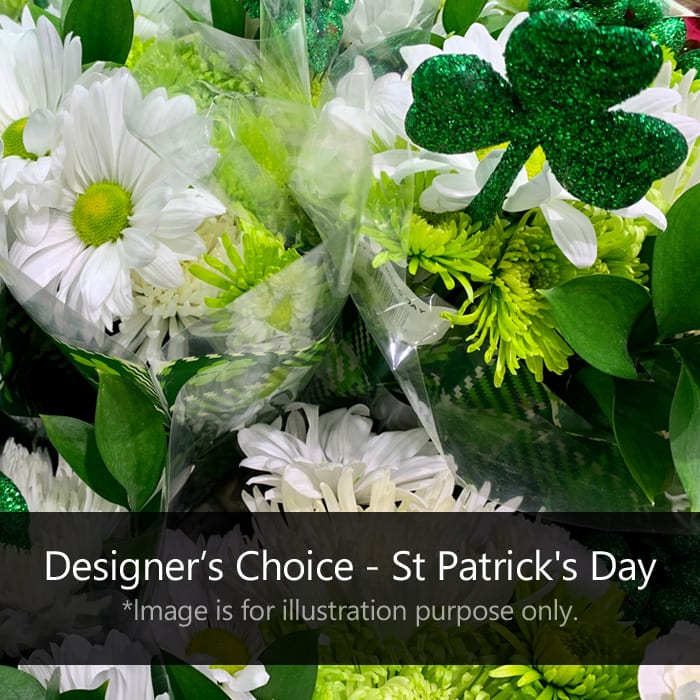 May Floral Holidays
National Teachers' Day (US): 3rd May, 2022
National Teachers' Day is celebrated in the USA in order to show our love, respect, and appreciation towards our teachers. Students arrange for special performances and celebrations around their favorite teachers, and also shower them with gifts. Flowers are one of the best gifts for teachers that show respect, loyalty, appreciation, and gratitude.
Nurses' Week: 6th-12th May, 2022
Nurses are the pillars that hold the health sector together all around the world. A week of celebration towards nurses and their contribution is what help us show our gratitude and appreciation towards them. Thanking them with flowers is a common norm, and any bright and beautiful flower will do the trick.
Mother's Day: 8th May, 2022
A formal celebration of motherhood worldwide, Mother's Day is observed on 8th May every year. Along with hosting parties and dinners in honor of mothers, we also pamper our mummies with gifts and flower bouquets. Even if you can't be present for the occasion for some reason, you can send a holiday flowers delivery to her doorstep with SnapBlooms.
Learn More About Flowers to Send for Mother's Day
Also Read – Why You Should Get Your Mom Flowers This Mother's Day?
Memorial Day: 30th May, 2022
Memorial Day is observed every year in memory of the brave-hearts. We remember our army veterans who lost their lives serving and protecting our country. This is an important holiday in our country. Holiday flowers for this occasion are generally found in a combination of red and white, i.e. the color of our national flag, or in purple, which is the color of loyalty and respect.
June Floral Holidays
Father's Day: 19th June, 2022
Just like Mothers, Fathers too deserve our special occasion on a special day dedicated just for them. This is a day when we remember all their contributions in our lives. White and red roses are the most popular holiday flowers for this occasion, but you can go with any flower of your father's choice.
Learn More About Flower to Send as Father's Day Gift
Also Read – Father's Day Gift Ideas
September Floral Holidays
Grandparents' Day: 11th September, 2022
Grandparents are also an inseparable part of our lives. It is them who make our childhoods special and cherished. So, it is our duty to honor them and make them happy by dedicating a day for them. If you can't be present physically, you can just send a holiday flowers delivery to their home and make them smile.
Rosh Hashanah: 25th-27th September
Rosh Hashanah, or the Jewish New Year is another important floral holiday of the year. Just like Hanukkah, we celebrate this day with lots of food, and exchanging of gifts. The flowers that are the most popular in this occasion are sunflowers, roses, lilies, orchids, and more.
October Floral Holidays
Sweetest Day: 15th October, 2022
Sweetest Day is celebrated in the Midwestern United States, parts of the Northeastern United States, and in Florida on the third Saturday in October. It is a day mainly dedicated for charities and contributions towards the less fortunate ones, especially the poor and homeless ones. However, people also like doing romantic things in this day, and gifting flowers is one of them.
Boss's Day: 16th October, 2022
Boss's Day is celebrated to show our respect and appreciation towards our bosses. Gifting souvenirs, desk items, and holiday flowers are the standard norm for a Boss's Day celebration.
Halloween: 31st October, 2022
One of the most important holidays of the year, Halloween is a festival that we all eagerly wait for. Dressing up for the occasion, children going trick-or-treating, and decorating your home with all sorts of décor are what makes Halloween so special. Halloween flowers are mostly used for decoration or for gifting. Fall flowers in shades of yellow, orange, or red dominate this holiday.
Also Read – Halloween Party Décor Ideas
November Floral Holidays
Hanukkah Flowers
---
Thanksgiving Flowers
---
Christmas Flowers
---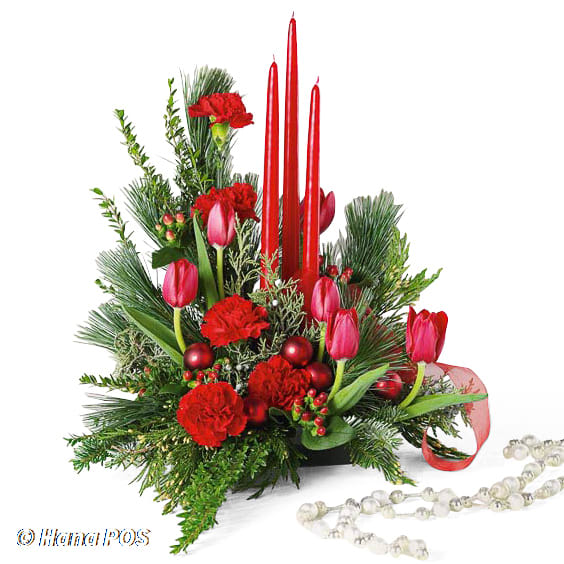 Hanukkah: 18th-26th November, 2022
Hanukkah, one of the most important Jewish festivals is another fall festival where holiday floral arrangements are used. Rose, lily, sunflowers, orchids, and tulips are some of the most popular Hanukkah flowers.
Thanksgiving: 24th November, 2022
Thanksgiving is incomplete without the special feast with Turkey roasts, pumpkin pies, and other Thanksgiving delicacies. A well-decorated Thanksgiving table is incomplete without a floral centerpiece. Not just that, but flowers are needed for decoration and gifting too. Thanksgiving flowers are chosen from the most popular fall flowers.
December Floral Holidays
Christmas: 25th December, 2022
The biggest celebration of the year that we look forward to- this is the season of happiness, joy, and generosity. Attending churches, singing the Christmas carols, decorating the Christmas trees, all are part of our celebrations. Gifting is perhaps the one custom that we most look forward to. Floral gifts and decorations are highly appreciated during Christmas.