Tulips are one of the most gorgeous flowers you would ever find. The tulip flower meaning is love and care. Different tulip color meanings are different. Tulips bring a sense of positivity and happiness into the atmosphere. The tulips are ideal flowers for any happy occasion. They can be used for decoration purposes as well as gifts at weddings or birthdays. Tulips are available in various colors such as red, pink, yellow, white, and many others. A neatly arranged bouquet of tulips would surely be loved by your friends, families, or loved ones. So we present you the meanings of different colored tulips.
What do the color of tulips mean?
Yellow Tulips Meaning
The yellow tulip flower meaning is hopeless love and jealousy. From ancient times the yellow color has been seen as the color of jealousy. The bright yellow color of the tulips looks very visually pleasing. Tulips bring a sense of happiness and positivity into the atmosphere. The yellow tulips are excellent for any happy occasion such as an anniversary or birthday party. We can guarantee that your friends, family or loved one would surely cherish a neatly arranged vertical bouquet of yellow tulips. Our store has one of the finest collections of yellow tulips for you to choose from.
Having trouble deciding what to send?
Check out SnapBlooms Designer's Choices collection.
White Tulips Meaning
White tulips symbolize sorrow and condolences. The mild white color of the tulips gives a very calming and happy vibe to the atmosphere. White tulips are generally given on funerals as they have a mild fragrance that keeps the atmosphere happy. A bouquet of white tulips along with an "I am sorry for your loss" note would be perfect to express your condolences. Tulips are also used for decoration purposes in funerals as they are very visually pleasing. Tulips calm the atmosphere so they are the best flower you can give to someone to express your sorrow.
Also Read: Funeral Flowers for Expressing Condolence
Red Tulips Meaning
The red tulips are considered to be a symbol of romance and love. From ancient times the red color has symbolized pure love and affection. Giving a beautiful bouquet of red tulips to your loved ones would surely cheer up their mood. The red tulips would be an excellent gift for the occasion of valentines day as well as they give a very romantic vibe. Red tulips give a very romantic and cheerful vibe which is ideal for a romantic date or proposal. Our store has some of the best tulips bouquets for you to choose from.
Also Read: Rose Color Meanings
Orange Tulips Meaning
Orange tulips symbolize understanding and care. In ancient times orange tulips were given to people to solve arguments and quarrels between them. Orange tulips are very visually pleasing. They give a very happy and positive vibe to the atmosphere. You can give a gorgeous bouquet of orange tulips to your friends or any of the family members to show your care towards them.
Black Tulips Meaning
Black tulips symbolize happiness. Black tulips are the rarest type of tulips. They are quite expensive. Black tulips are given to congratulate someone on any of their achievements. The black tulips look very classy and go well with every occasion. So giving a bouquet of black tulips to your loved ones can be an excellent way to show your care.
Blue Tulips Meaning
Blue tulips symbolize good luck. The blue tulips are very visually attractive. They make an excellent choice of gift for happy occasions such as a birthday party or anniversary. They provide a very happy and charming vibe which is ideal for happy occasions. A neatly arranged cone bouquet of blue tulips would surely be cherished by your loved ones.
Also Read: What To Look For When Buying Flowers
Pink Tulips Meaning
Pink tulips symbolize care and affection. Just like red tulips, pink tulips are also considered a very romantic flower. They are ideal for a romantic date or proposal. Pink tulips give off a very happy and romantic vibe which is ideal for a date.
Purple Tulips Meaning
The purple tulips symbolize authority and exquisiteness. Purple tulips are one of the rarest colors of tulips. In the early times, it was only found in the garden of Queen Elizabeth. It was forbidden to wear purple tulips in ancient England. Only the royal family could use the purple tulips.
Hope this blog has helped you to gain good insights about tulips. Snapblooms, best Auburn Florists offer the best and fresh blooms that will lighten up the happy shine to your soulmate. Give it to them today.
Anniversary
Flowers
---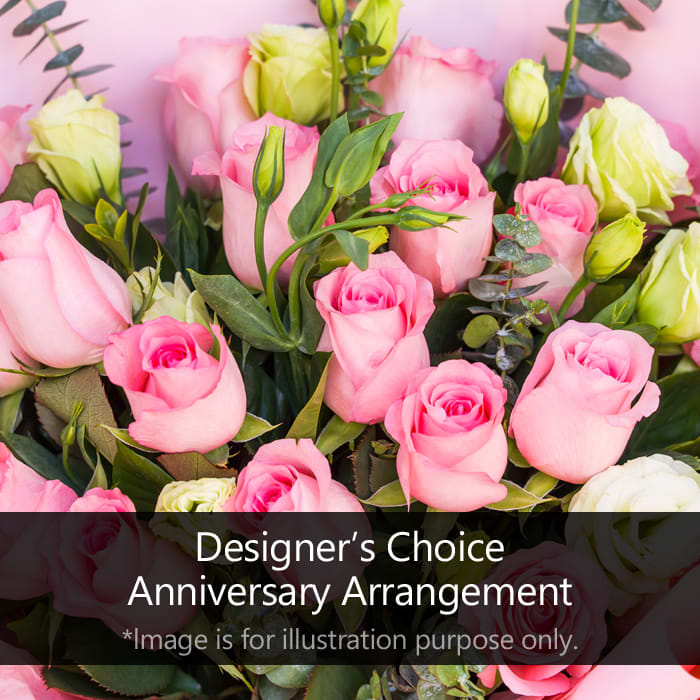 Birthday
Flowers
---
Summer
Flowers
---